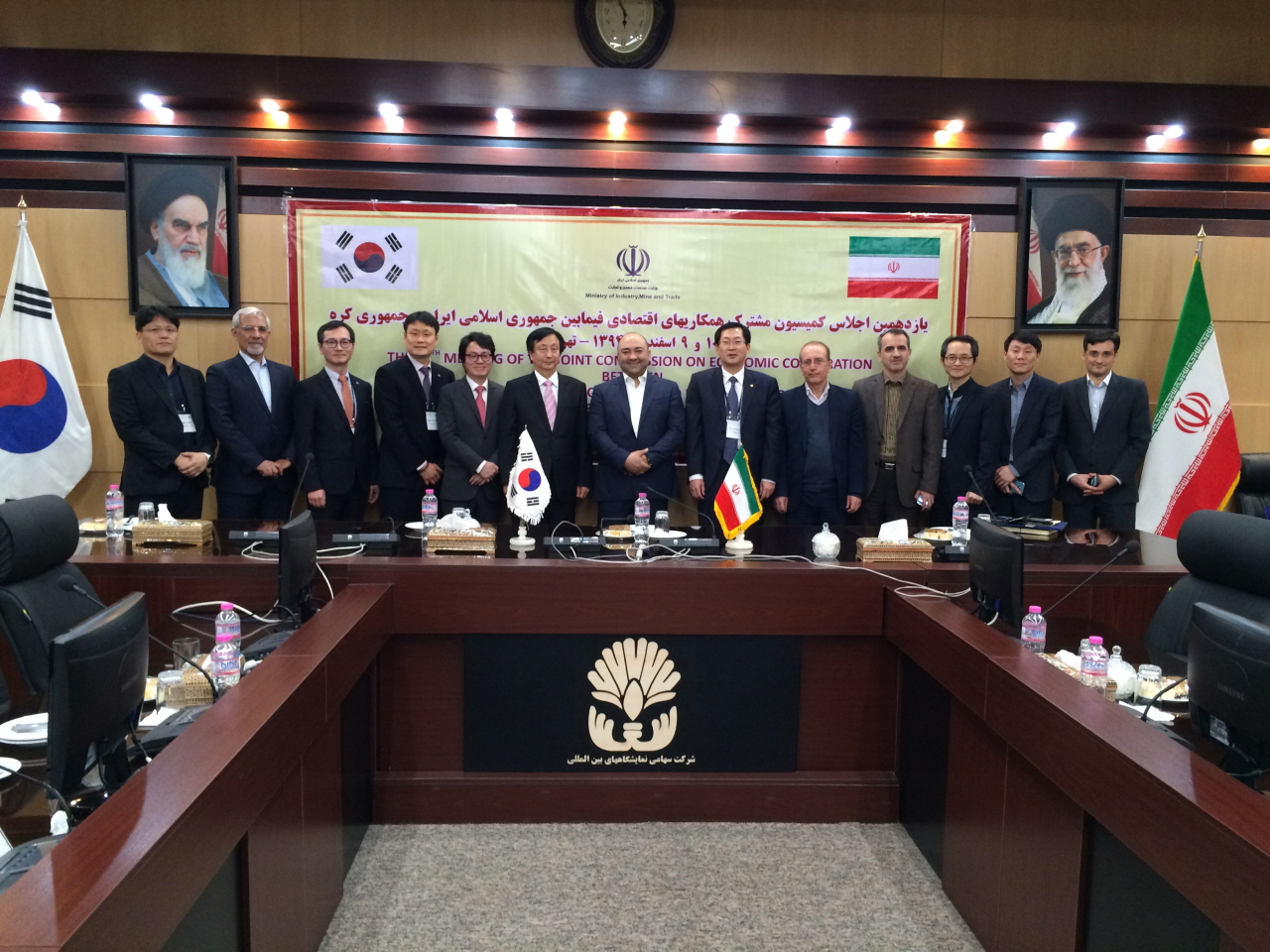 On Feb 29, 2016, during Korea – Iran Joint Economic Committee in Tehran, Iran, Korea Institute of Industrial Technology (KITECH) signed a Memorandum of Understanding (MOU) with Iran's Research Institute of Petroleum Industry (RIPI), Korea Gas Corporation (KOGAS) and Oceanus, a private energy plant company, to set out their mutual understanding of future collaboration and cooperation. The specific area of cooperations are: Multi-phase Flow Loop & Flow Assurance Research and Mini-LNG Plant Project.
KITECH¡¯s President Youngsoo Lee, RIPI's President Hamidreza Katoozian, KOGAS's Executive Director Jongkug Lim, Oceanus's CEO Hyunkook Kim signed on the MOU on behalf of respective institutes. RIPI is a research institute under Iranian Ministry of Petroleum National Iranian Oil Compnay (NIOC), focusing on Upstream, Downstream Petroleum Industry and Energy Research in general.
Throughout the Economic Committee, Korean delegation including representatives from both government (Ministry of Trade, Industry and Energy; MOTIE) and private sector discussed cooperation on trade, investment, small and medium sized enterprises with the Iranian side.