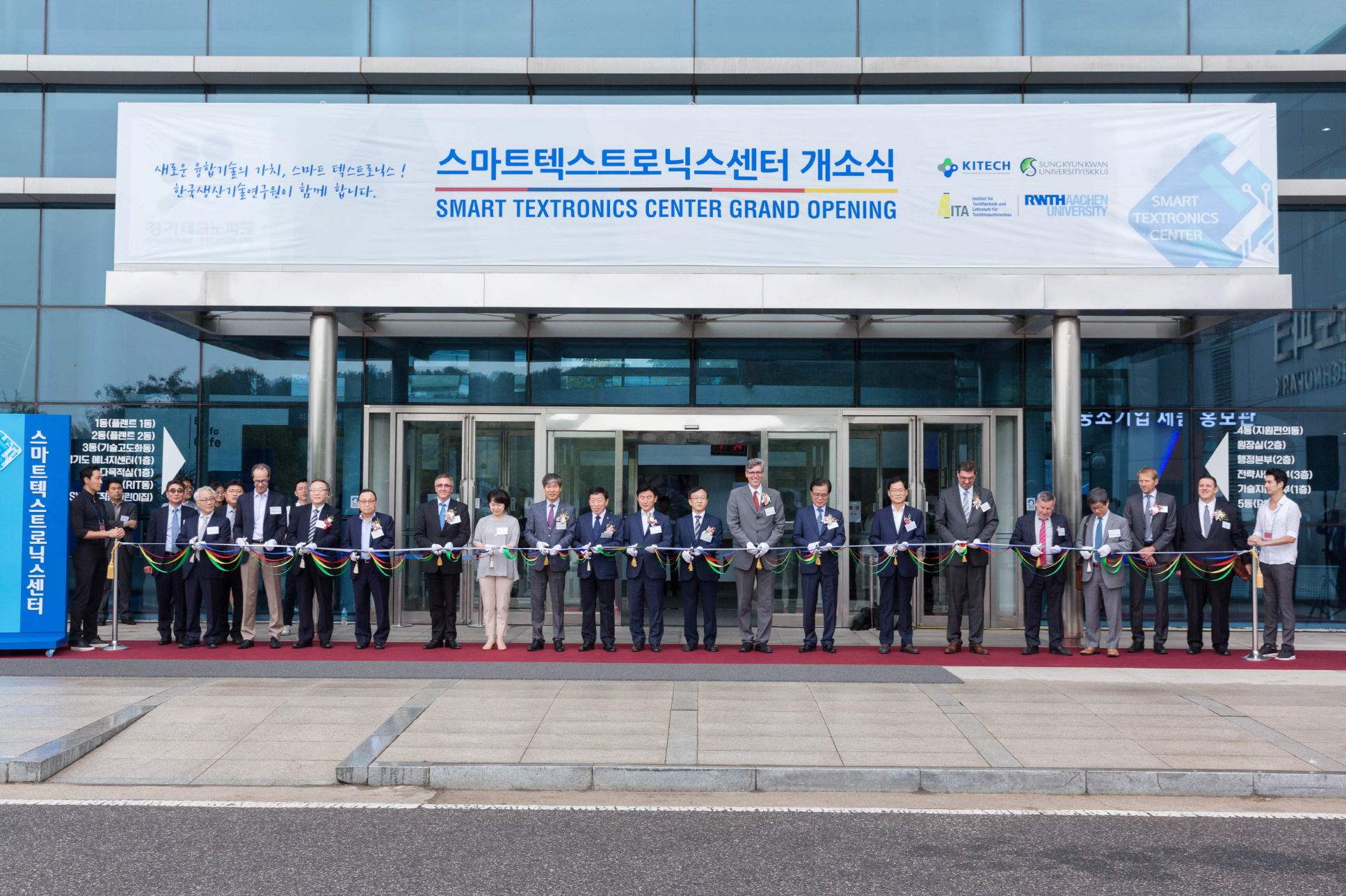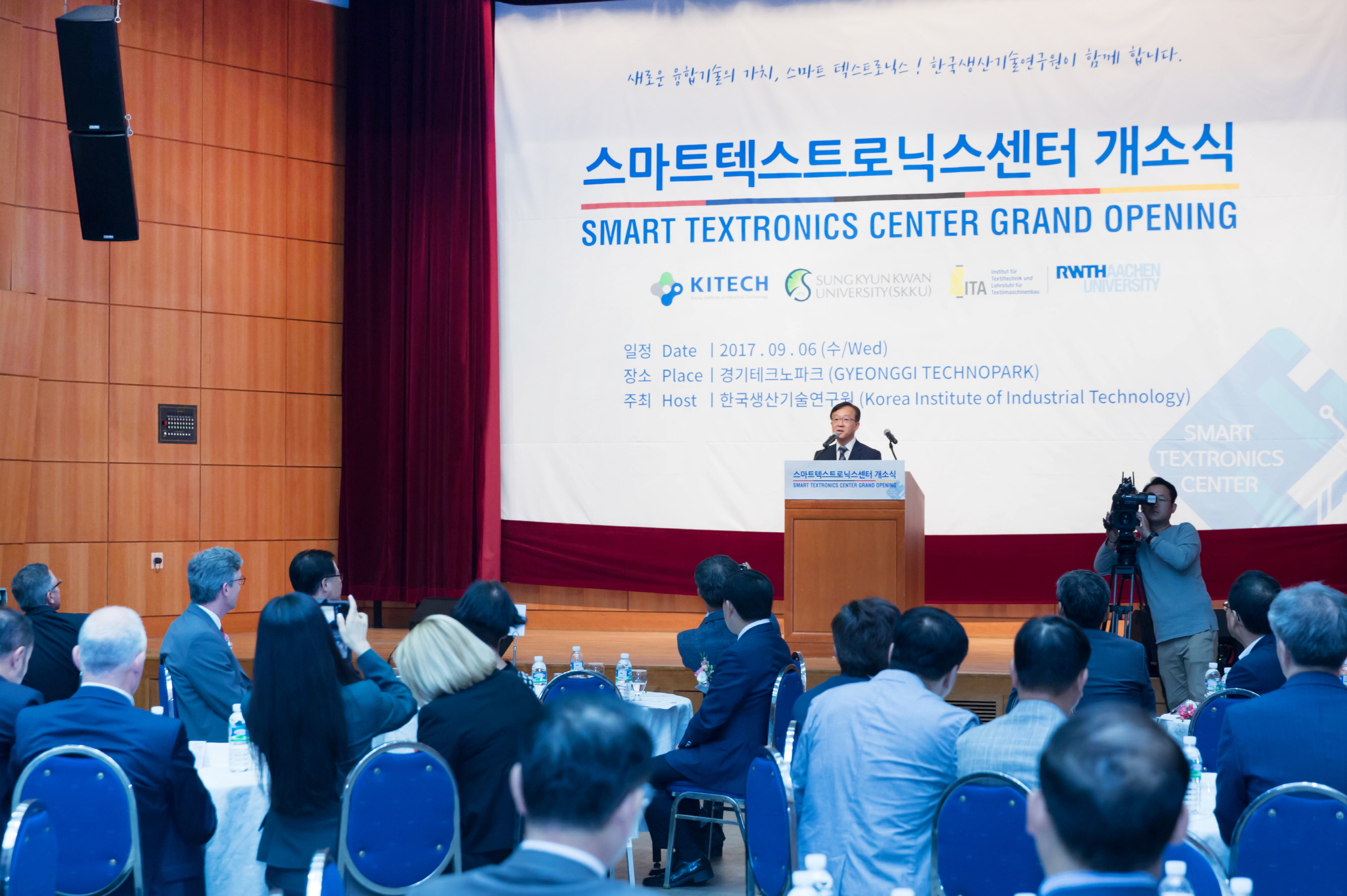 On September 7th, 2017, Korea Institute of Industrial Technology (KITECH) hosted the Opening Ceremony of Korea-Germany Smart Textronics Center. The Ceremony took place at Gyeonggi Techno Park.
KITECH is the only government funded research institute that has textile research infrastructure. It has been actively cooperating with ITA (Institute for Textile Technology under RWTH Aachen University) for establishing joint research center in both countries since the year 2012. As a result, the German research center was established last year.
Korea-Germany Smart Textronics Centers will work as a joint research facility for Smart Textronics technology, and plan to set up textronics pilot plant until 2021.