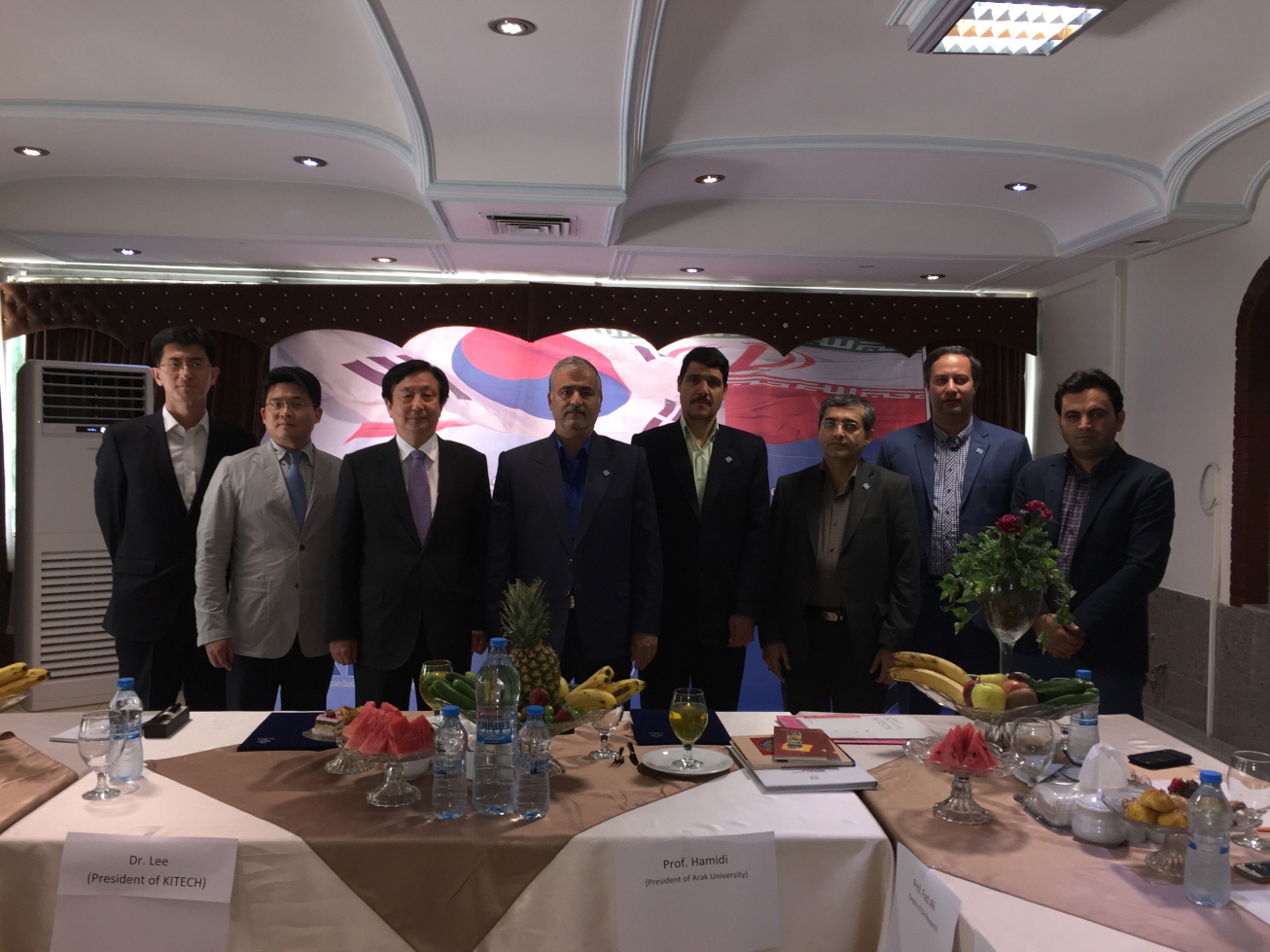 On May 2nd, 2016, signed a Memorandum of Understanding (MOU) with Iran's Arak University, a national university located in Arak, Markazi, a city near Tehran.
KITECH¡¯s President Youngsoo Lee and Arak University's President Saeed Hamidi signed on the MOU on behalf of respective institutes. The objective of the MOU is to establish a framework of conducting future cooperative activities in developing new aluminium and magnesium alloys and chemical & petrochemical process engineering.
KITECH visitied Iran as a member of South Korean President Park's state visit, which was the first state visit since two countries established displomatic ties in 1962.