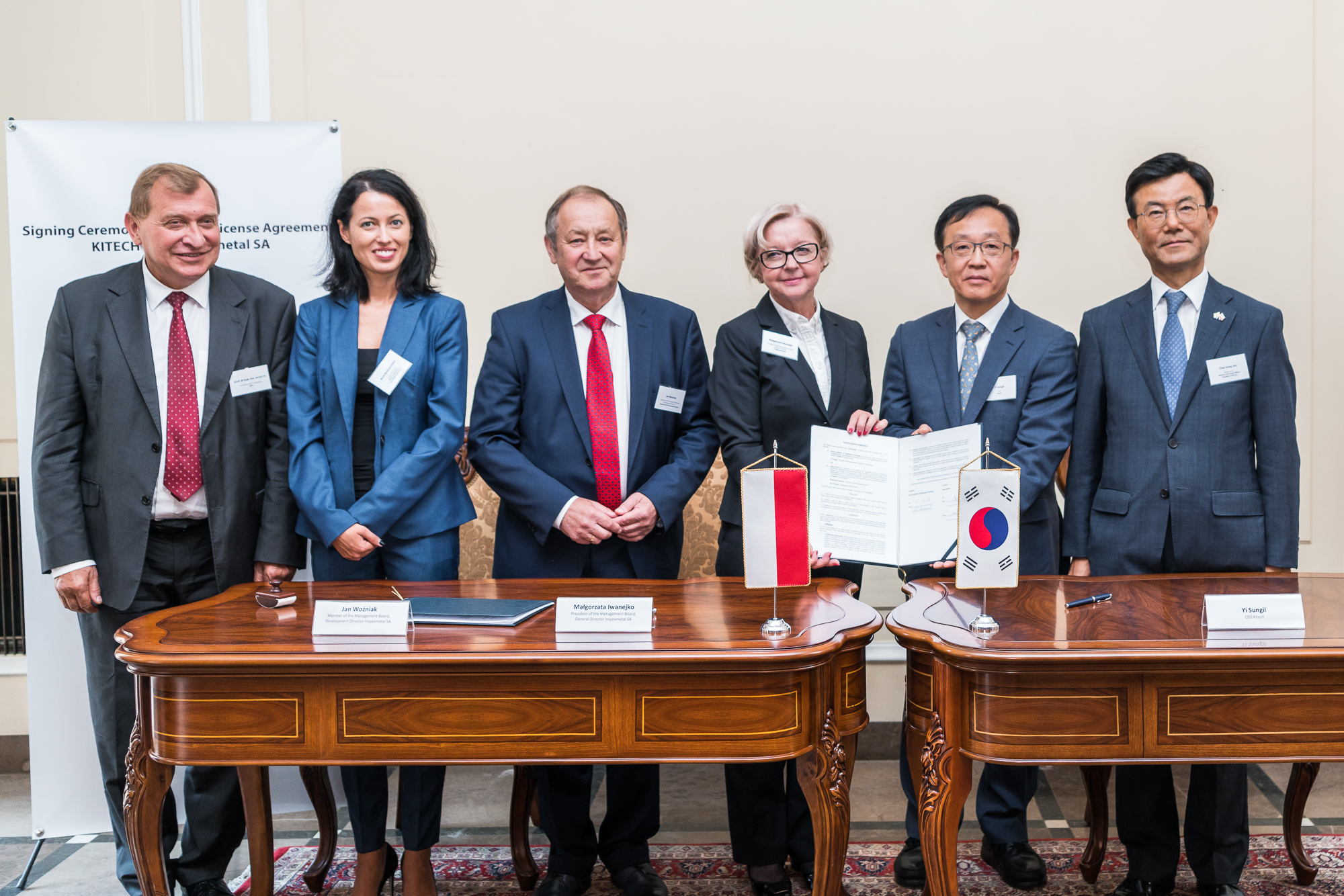 On August 23rd 2018, Korea Institute of Industrial Technology (KITECH) and Impexmetal SA of Poland signed a Patent License Agreement on ECO-Mg Alloy.
KITECH's President Sung-Il Yi and Impexmetal's CEO Małgorzata Iwanejko signed on the License Agreement on behalf of respective institutes. Also present were Anna Budzanowska, Mr. Sung-joo Choi, the Ambassador of South Korean embassy in Poland.
The License Issue Fee is 1.6m Euro and estimated running loyalty amounts to 14b Korean Won.