Research Partner System
KITECH runs a Research Partner System for companies that have maintained strong partnerships with KITECH. Offering intense support, the system helps SMEs grow into global players. When selected as partners, SMEs are given priority to benefit from KITECH's technology support programs, such as R&D-based technology support and research equipment support.
Qualifications of partner companies
Companies that successfully carried out joint research and development with KITECH
Beneficiaries of technology support from KITECH
Companies that signed patent technology transfer agreements with KITECH
Companies participating in or those who graduated from KITECH's Business Startup Incubation Center with successful outcomes
Technology-intensive companies with strong growth potential
Companies with strong partnerships with KITECH
Selection procedure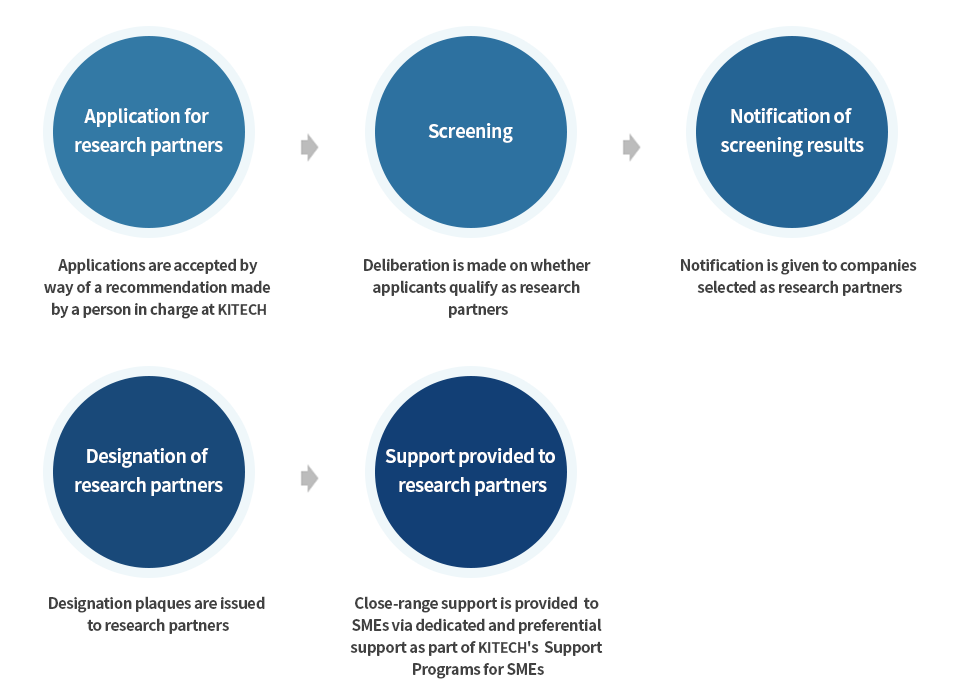 Research partner benefits
Among its research partner companies, KITECH identifies companies with robust growth potential and works to provide unflagging support to nurture them into global players.
Guide to using open labs